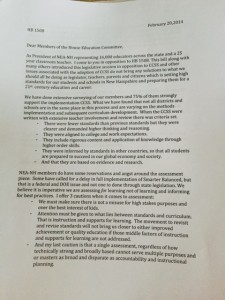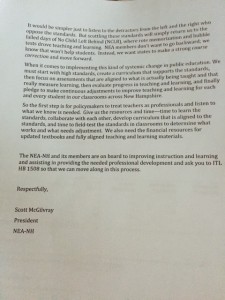 Teachers in NH, are you being well served by your union representation?
IF not, please make sure you are letting them know where you stand on Common Core and the Smarter Balanced Assessment.
Last year we had an opportunity to withdraw from Common Core and all of the harmful practices we are seeing from this reform.  However NEA-NH chose to oppose that legislation.
FIRST: ask how much NEA-NH gave to Governor Hassan's campaign for Governor and then ask yourself, are you being well served.